Home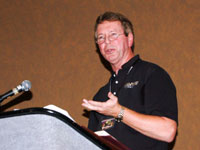 If you desire to heighten interest in an upcoming special event at your church (or group), Angelquake Ministries' presentations offer topics with much popular appeal that are spiritually enriching and are ideal for introducing others to your congregation.
These presentations can be combined and designed to suit your particular group's needs. They are well-suited for seminars, retreats, stand-alone presentations, adult classes for VBS, and the like.
Because of Mike O'Neal's extensive research on what angels teach us about God, the role of spirituality in the history of human spaceflight, and spiritual formation, his presentations offer fresh and unique insights that will keep your audience engaged. His 31 year career as a leader and engineer at NASA has provided him with many interesting experiences that he uses as illustrations in his talks.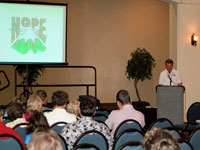 Available Presentations:
• An Angel's View: Encountering God through the Stories of the Heavenly Hosts
• Spirituality and Spaceflight
To view our Testimonials page – Click Here